We Are Thriving: Creating magic with Sophie Jaffe
Sweeties, I am so excited to share what we have accomplished in The Jaffe Household so far. They have been little there for a little bit over a month and the space is really starting to come together.
Sophie and I are both the type of people that get ISH done. She's a Taurus (bull) and I am an Aries (ram), we the are the first two signs in the zodiac and we really go full force ahead when we are creating something. That being said, we have been taking our time to cultivate an intentional space.
This post features our progress in her space thus far as well as our favorite products/brands we have integrated into her space. Products are linked here as well so you can integrate the magic in your space as well!
"Seven pieces of kitchenware you'll reach for every day, for every meal. Each item serves a fundamental purpose (or two or three), and is designed down to its finest detail using high-end materials."
Their products display your essential items beautifully on your countertop for easy access!
I love MDesign because their products are versatile and stylish. All of the products listen below can be used in the closet, bathroom, kitchen, etc.
Some of my other favorites we used in the space are:
You can use the bins in drawers + on shelves in any space in your home. They are not limited to the kitchen my friends!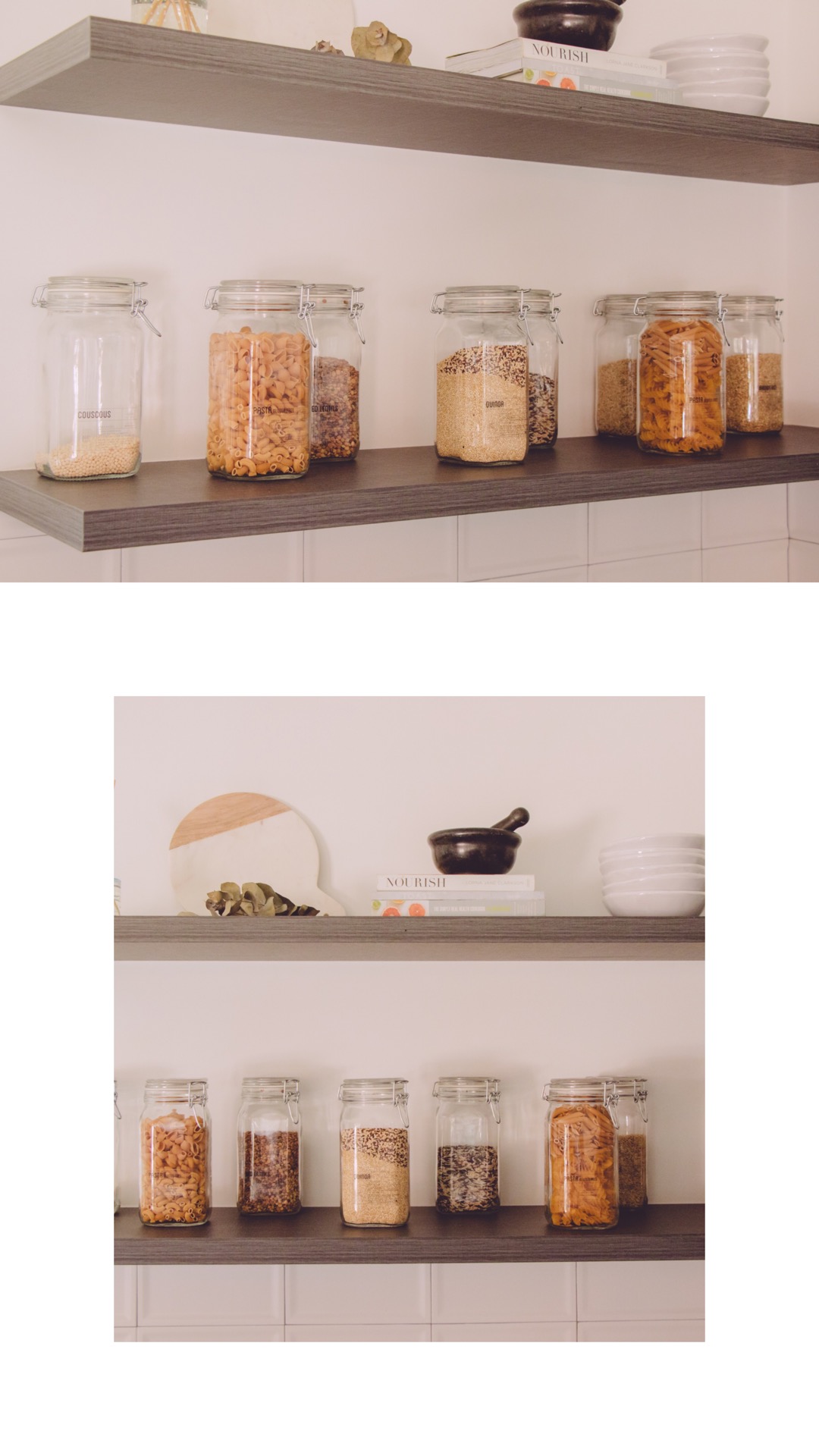 "Eco + Elegance - We give you the tools you need so you can easily shop without plastic and cook delicious, quick meals at home. As a result, your food & packaging waste will shrink dramatically (and so will your grocery bill)."
With BlissHaus products it isn't just about organization. It is SO much more than that. It is about cultivating a more intentional way of life (bulk bags, recipe cards, customized glass jars with labels)
These products are amazing for anyone who wants to invest in themselves and our planet and change the way the cook AND shop for food!
You can use their products to set up your own pantry with their Pantry Kits. Or, you can hire them for a full service Kitchen Makeover.
Even if you are not ready to buy their jars, you can still purchase their plastic free shopping kits.